The Website Care Plan Welcome Packet
Start Care Plan clients off right by making sure you're both on the same page from day one.
Setting Expectations is Crucial.
Be proactive about setting expectations with your Care Plan clients from the very beginning. By setting clear boundaries, you can reduce the chance of misunderstandings and conflicts.
Build a trusting business relationship by making sure your client knows what to expect, and they'll appreciate the thoroughness of their Welcome Packet.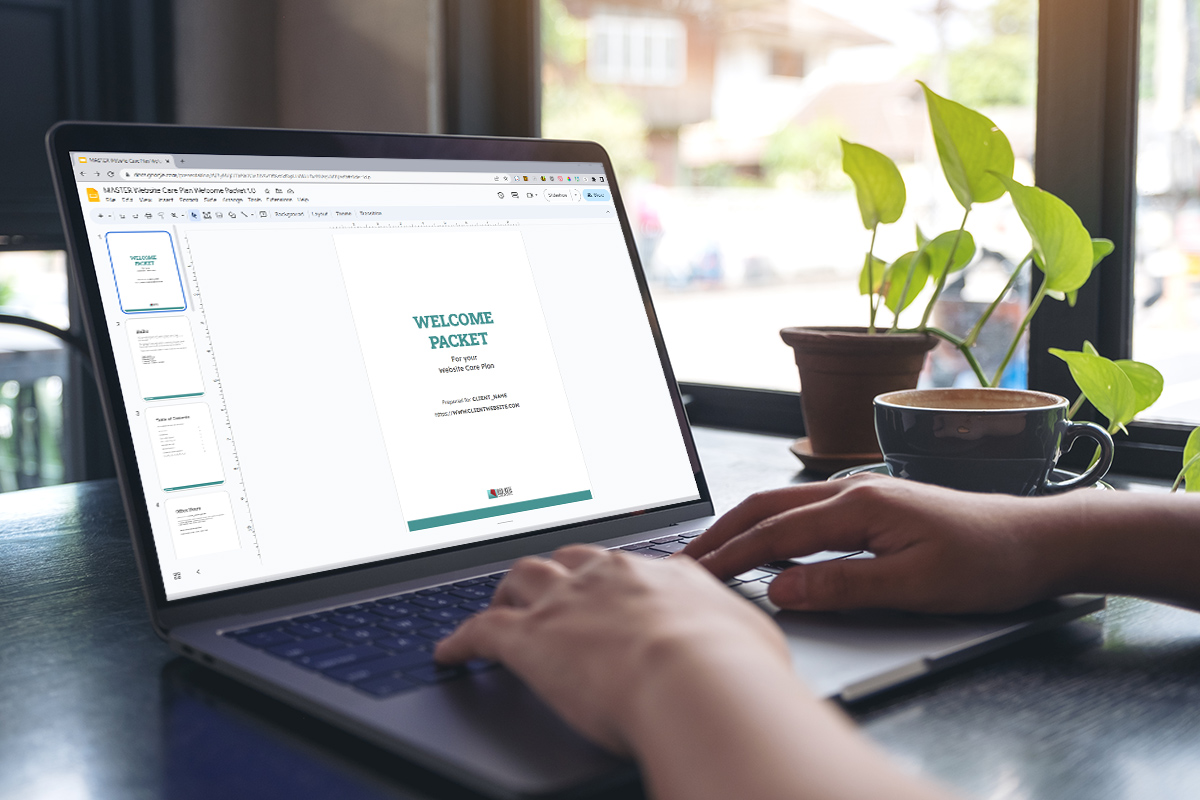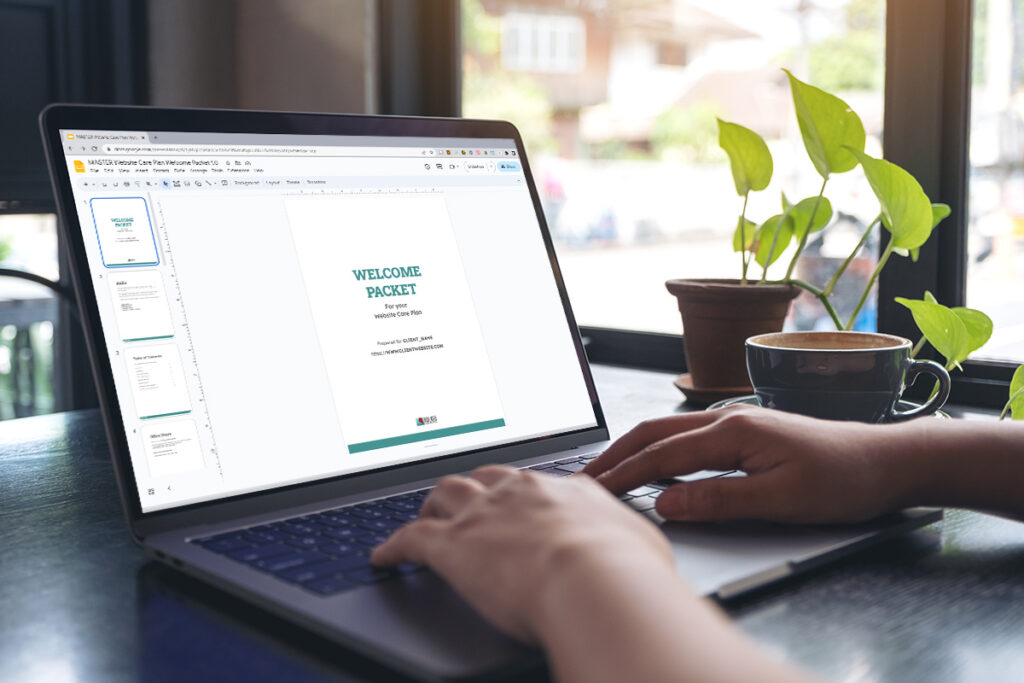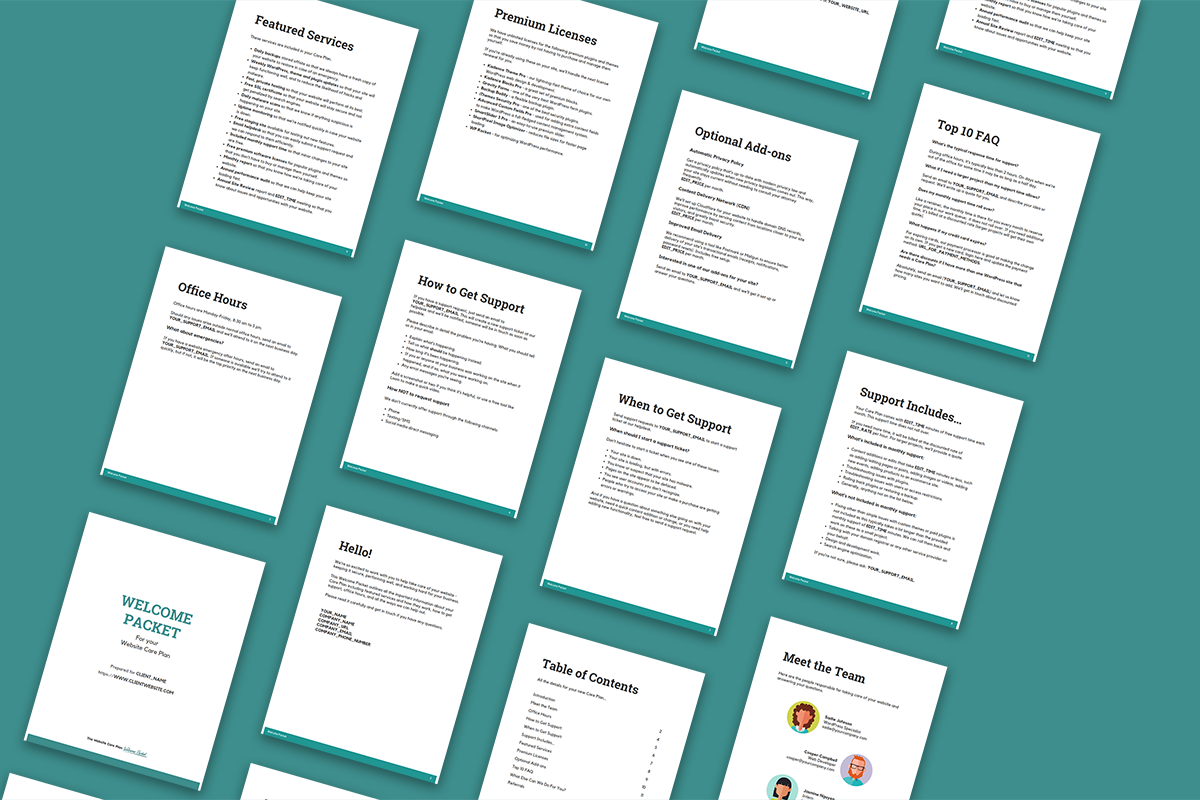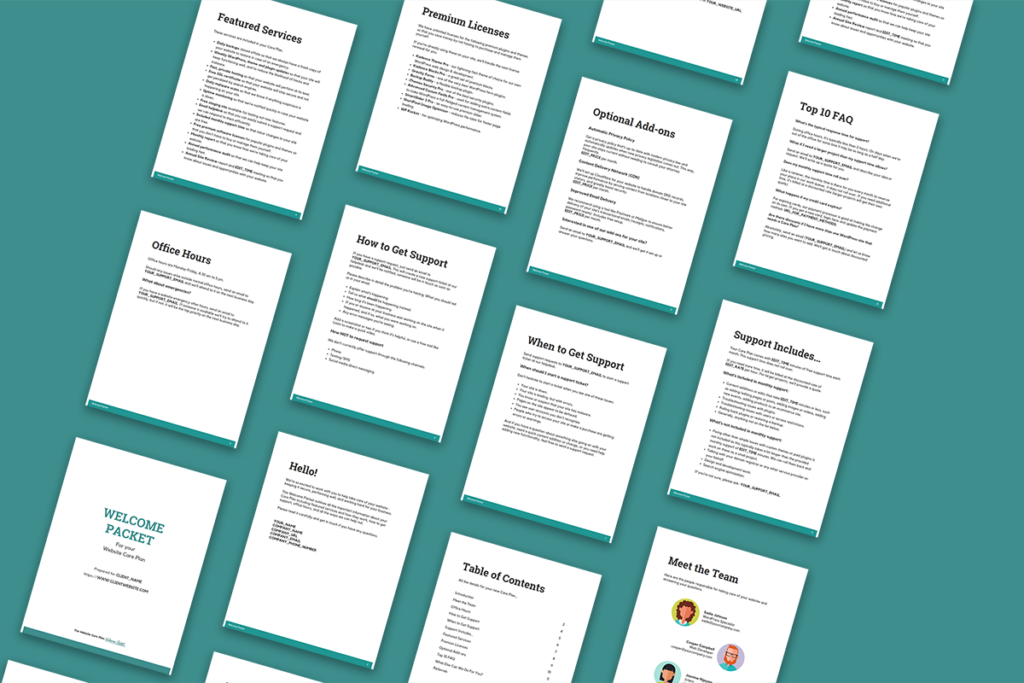 Save Time & Effort Onboarding New Clients.
Our Website Care Plan Welcome Packet template helps you onboard clients more efficiently by organizing all the info your client needs in one place.
Customize your new template to fit your business and present a smart-looking PDF to your clients. They'll get info regarding your office hours, how your support works, what's included in support and what isn't, and much more.
The Heavy Lifting's Already Done.
We currently care for 80+ client websites, so we get you!
This template was designed to help us share our Care Plan service info with our own clients. It's easy to read, light on graphics for ink-efficient printing, and totally customizable to suit your way of doing things.
Add or remove pages as needed. When you onboard a new client, add their name and URL and it's ready to convert to PDF.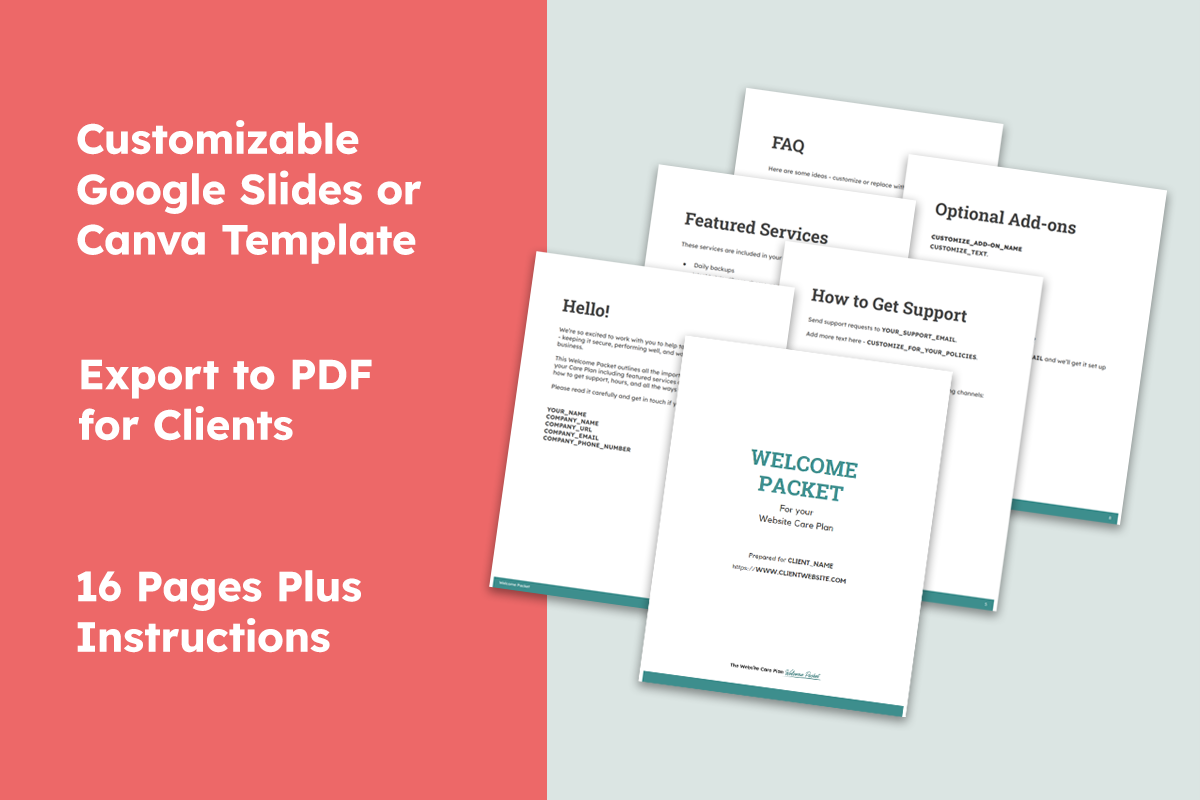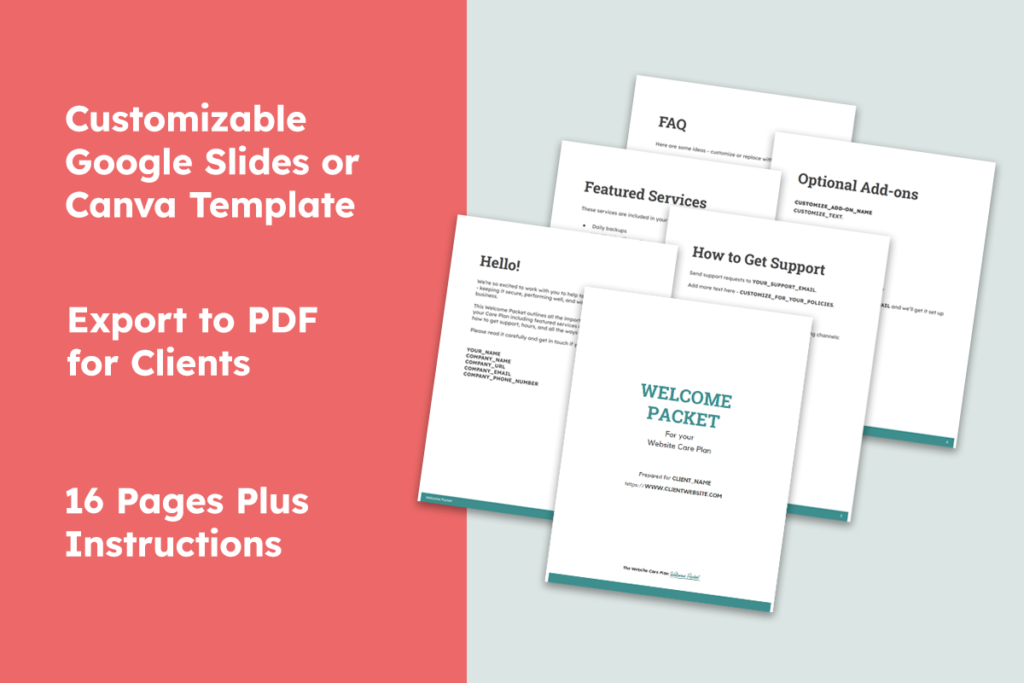 ORDER YOUR CARE PLAN WELCOME PACKET TEMPLATE & START YOUR NEXT CLIENT OFF RIGHT!
The Care Plan Welcome Packet Helps You Set Client Expectations So That…
Frequently-asked Questions